iFU.eOnzErG :
:( i checked ur gallery but u only have 2 pieces .
If you're talking about brand new jackets, yes there are only 2 types left.
I have several other jackets but they are all signed and/or previous owned by pro-gamers, such as that saviOr jacket you posted.
They will be put on eBay one at a time, starting this May 30th:
Movie's full uniform will be going on eBay with a starting bid of $230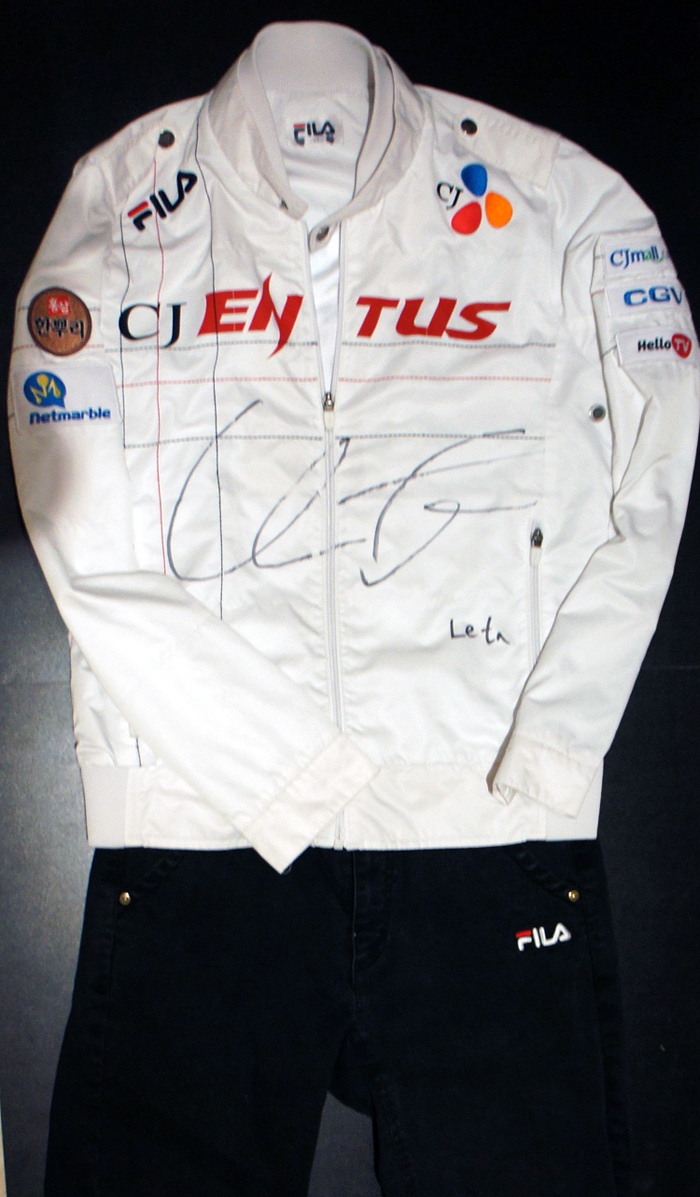 I also have this type of jacket that was owned by not-so-famous progamers if you're interested: